Staffing done right in a shiftwork operation
The Institute for Supply Management's New Orders Index reported nine industries where new orders declined in March [1]. If your company is among those who experienced a demand drop due to the COVID-19 disruption and therefore, you want to swiftly ramp down your production ― you are going to need a plan of action.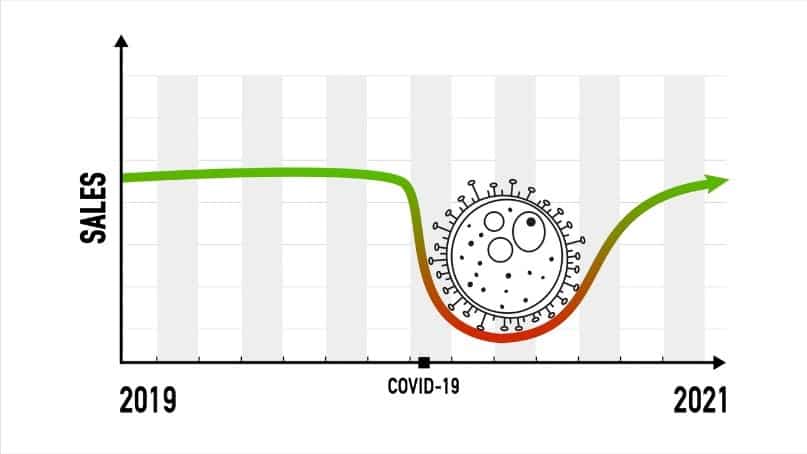 We are not talking about a traditional downswing. Those happen all the time due to factors like seasonality, changes in consumer behaviors, or obsolescence. What we are going to cover here is how to ramp down quickly due to a sudden, and unexpected change in demand. To further complicate this scenario, we will couple it with a foreknowledge that at some unknown point in the future, you will need to ramp back up again; possibly very quickly.
There is no one-size-fits-all solution here. However, there are several considerations, some of which may apply to you while others are out of the question for your operation. In all cases, we recommend that you prepare for the worst and hope for the best. Act as if the slowdown will last for a very long time but be ready to ramp up if things turn around quickly.
Workforce Considerations
While every employee is important to your operation, some are more costly to replace than others. If you have to let people go, make sure you have a priority list of those high-skilled employees you don't want to lose. Keeping those skilled people will help you ramp back up quickly when the time comes. If a skilled position is eliminated as you cut back, lose the job but keep the person. Find another place for that person to work. A high-paid operator can move down to a lower-paid position such as a stacker, for the short run. Make sure you communicate that such a demotion is "just until things return to normal" and that a cut in pay is not involved. An operator that is moved to the stacker position would still get operator pay – if you want to keep that person.
It may be that you just need to cut back on hours across the board. Everyone loses some hours. This shares the pain of cutbacks. You don't let some people go so that others will be unaffected. This can be done in conjunction with efforts to maintain social distancing. For example, if you are covering 24/7 with 12-hour shifts, you can instead use 11-hour shifts. This would allow you to cover 22/7 while allowing downtime between shifts to allow for sanitizing while minimizing interaction between employees on different crews.
Consider reducing your crew size using voluntary/mandatory layoffs of pre-determined lengths. One group goes on layoff for a certain number of weeks and then they return while another group goes on layoff. The idea is to keep your employees close to your company so they can all come back when needed.
Non-Human Capital Considerations
"There is never enough time to get things done." I think I have heard this at every company I have worked with over the last 30 years. And its always been true…until now.
Cutting back on production does not mean that everything it takes to produce must come to a stop.
What have you wanted to do but couldn't because lines were up and running? Take a look at what you wanted to do in the coming months or even the coming years. Pull that work forward. Get your maintenance PM's up to 100%. That line you wanted to upgrade in 2021, upgrade it now. Taking down water, steam, and HVAC systems can easily bring everything to a stop. Now is the time to get that work done.
It may be more costly than originally projected to move a project forward. However, if you take into consideration that moving a project forward will avoid production interruption in the future, the math may change dramatically in favor of getting it done now.
In summary
When demand returns, market share will go to the one most ready to capture it. Well maintained production lines with the latest upgrades will put you in the pole position. A trained workforce, ready to get back to work will put you at the front of the pack.
"When you change the way you look at things, the things you look at change." – Wayne Dyer
Don't see the downturn as "unfortunate." See it as an opportunity – because it is.
Shiftwork Solutions experts are available to help you adapt to new production goals and match your workforce to your production need. We align workforce schedules with your business goals and implement a tailored solution in a guided change process. We emphasize communication in every phase from planning to execution and involve the workforce to arrive at the most optimal result for your situation. Our proven, data-driven process will enable you to bring about the desired changes to efficiently engage your workforce and "Do it Right" as fast as possible.
Give us a call at (415) 763-5005 or send us an email to [email protected] and we'll call you.
If you are currently ramping up to help fight the Covid-19 virus, make sure you mention that so we can move you to the front of the line.
[1] March 2020 Manufacturing ISM® Report On Business® Source