We all know that shift work, and especially night shift, is difficult. For some folks, it can lead to disrupted sleep patterns and non-traditional social interactions with friends and family members. As a result, it is a common perception that, when it comes to shift work, everyone would prefer to work the day shift.
Over the last 20+ years, we have asked thousands of shift workers what their preferred shift assignment is. In an 8-hour, three-shift situation, you can see in the graphic that it is true that most people want to work day shift (71%), but there are also 15% that want to work the afternoon shift and 14% that want to work the night shift. In other words, in typical three-shift operation, you have a majority of people (33% on days + 15% on afternoons + 14% on nights =62%) satisfied with their shift assignment instead of dissatisfied with their shift assignment.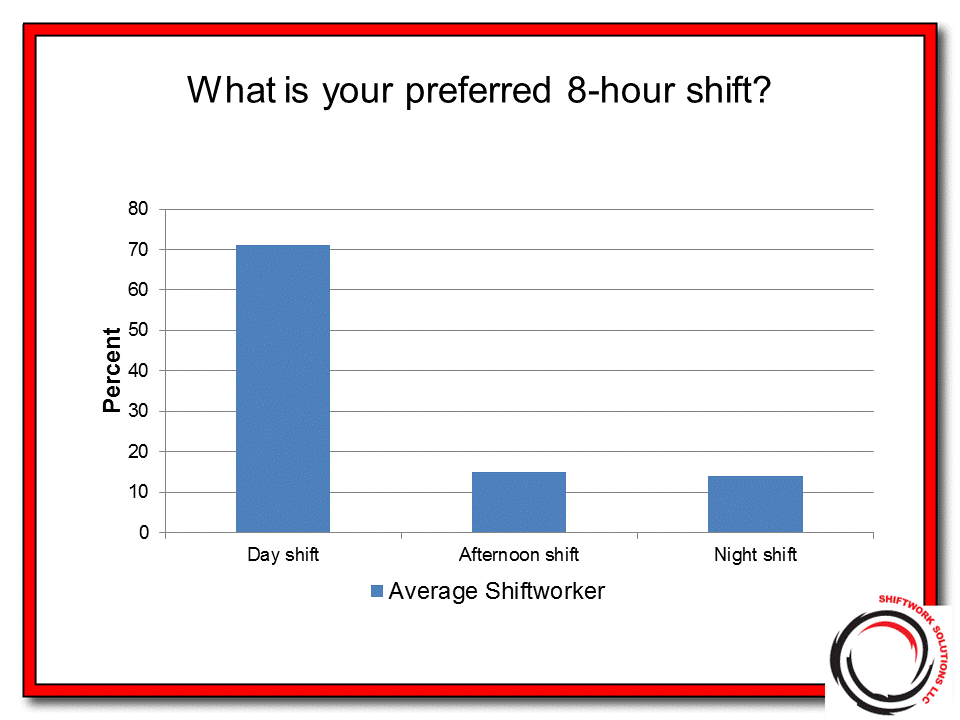 A similar situation exists with 12-hour shift schedules. Â When we asked shift workers whether they prefer a 12-hour day shift or a 12-hour night shift, 80% prefer the day shift and 20% prefer the night shift. Â So like 8-hour shift schedules, you have a majority of people (50% on days + 20% on nights = 70%) satisfied with their shift schedule assignment.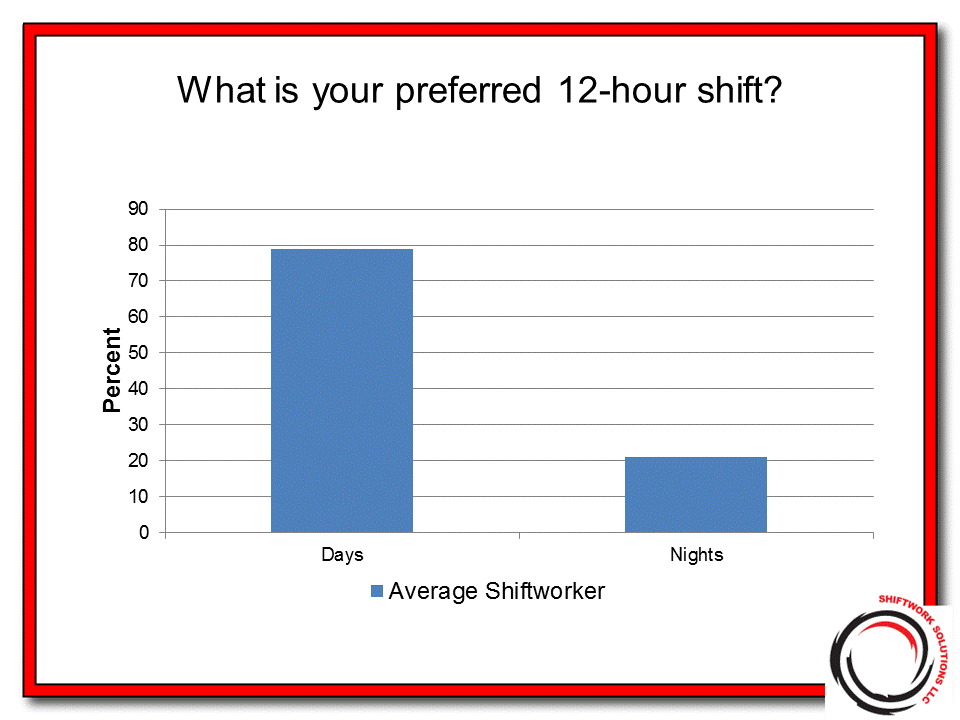 With these results, we can see that the majority of people do prefer day shift, but far from all of them. And, given that the typical 24-hour shiftwork operation is usually equally staffed on all shifts, or staffed more heavily on day shift than other shifts, we see that the majority of people get their preferred shift assignments even though the majority prefer day shift.
Call Us and We Can Help
Call or text us today at (415) 763-5005 to discuss your operations and how we can help you solve your shift work problems. You can also complete our contact form and we will call you.